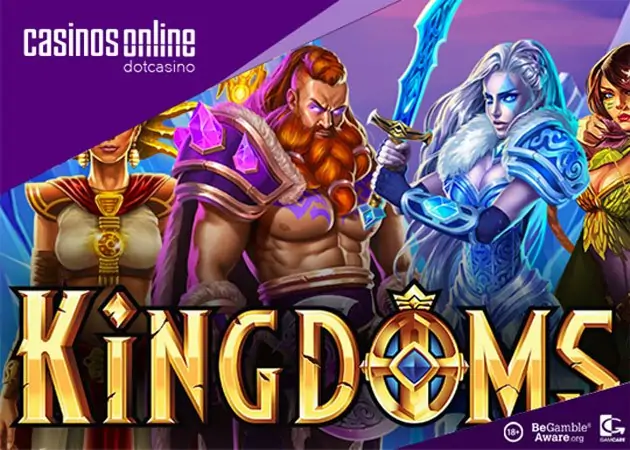 Kingdoms Rise At Cobra Casino
NZ$1,577 Welcome Bonus
+ 300 Free Spins
Latest Kingdoms Rise Slots
Where To Play
You can play Kingdoms Rise slots for real money at the following highly recommended online casinos. Each of the online casinos are multi-software providers, this means that they offer casino games from multiple gaming suppliers and not just Playtech slots.
Feature Shop
How the Kingdom Rise Feature Shop Works – While playing any of the Kingdoms slots games, you are rewarded with up to 15 tokens per spin. You can bank or collect your tokens to buy feature games from the in-game Feature Shop.
Each feature game shows a token purchase amount, once you have enough tokens you can then buy your selected feature.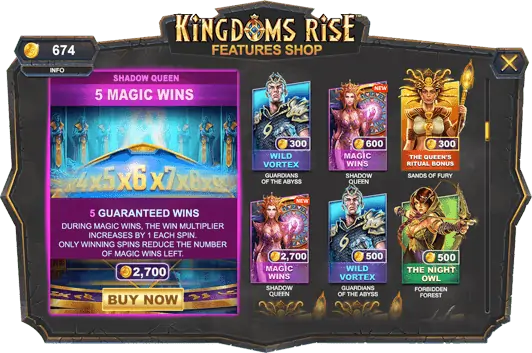 World Map
How the Kingdoms Rise World Map Works – The world map allows you to navigate to all of the eleven Kingdoms.
Simply click or tap on a flag to play a game in that Kingdom. You can leave kingdoms slots game and venture off to another if you want at any time.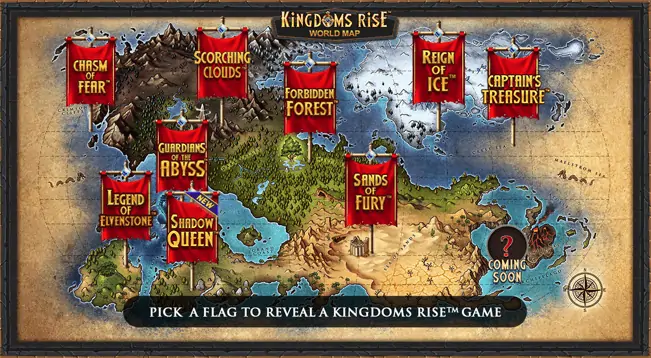 Kingdoms Rise Offers 3 Exciting Jackpots
The rewarding opportunity awaits all players as Playtech launches three new jackpots namely – Epic Jackpot, Power Strike Jackpot and Daily Strike Jackpots.
Any spin at any bet amount can win a jackpot however, Playtech does mention that the higher your bet amount the better your chances are at winning one of the jackpots.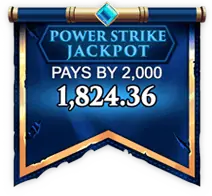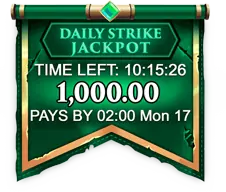 Play On Your Smartphone
Playtech's Kingdoms Rise is designed with a seamless integration so you can play Jackpot games on your smartphone without installing any additional software.
Additionally, the mobile interface is compatible with the following devices and platforms:
Smartphone devices: iOS, Android, Windows.
Laptop Platforms: Android, iOS, Windows.
iPad: All latest and updated platforms.
Tablets: All latest and updated platforms.
More Jackpot Slots
The listing below is of more popular jackpot slots each with a series of themed slots.
Microgaming's response to Playtech's new jackpot series saw the releases of 4 fantastic new Mega Moolah jackpot slots and a stunning new overhaul of WowPot™ jackpot series, relaunching 4 new slots in this Jackpot series.