Introduction To YesPlay South Africa:
YesPlay Sports betting and Casino is a reputable online gambling platform that offers a wide range of sports betting options, live casino games, and a diverse selection of casino games.
In this review we'll discuss Getting started with YesPlay, the mobile apps, top up vouchers, bonuses and the mobile platform for sports betting and Casino.
With its user-friendly interface, secure payment methods, and enticing promotions, YesPlay provides an immersive and enjoyable gambling experience for players of all levels.
In this review, we will explore the key features and offerings of YesPlay Sports betting and Casino.
How To Register Your YesPlay Account
Registering an account with YesPlay is a straightforward process. Prospective players can visit the website and click on the "Sign Up" button to get started with YesPlay's registration process.
You will have to provide basic personal information, create a username and password, the currency will automatically default to Rands.
Importantly, its worth noting that YesPlay adheres to strict security measures to ensure the safety of user data and financial transactions.
All information is protected by up to date security software as well as data encryption.
The Images below show Step 1 and Step 2 of YesPlay's quick and easy registration process.
Getting Started With Top Up Vouchers At YesPlay
Importantly, you can fund your YesPlay account using the following top up vouchers:
Top up vouchers accepted at YesPlay listed below: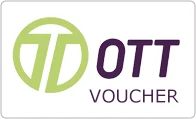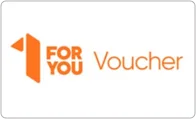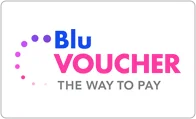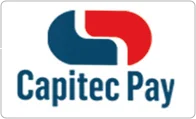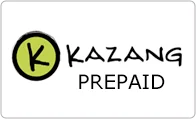 Additionally, local bank transfers, EFT, credit cards, eWallets as well as various Top Up Vouchers can be used.
FICA Documents Required
Importantly, In relation to the South African banking laws, YesPlay will request a once off submission of your FICA documents as soon as you request a cash withdrawal.
Accepted FICA documents are:
Valid South African drivers license.
Valid South African smart card ID.
South African ID book with bar code.
Valid South African passport.
Latest Utilites bill.
Getting Started With YesPlay Mobile App:
YesPlay offers a convenient mobile app that allows users to access their favourite sports betting and casino games on the go.
Importantly, the YesPlay mobile app can installed on the following Smartphones:
Huawei Smartphone
Android
Samsung Galaxy.
Apple iOS
Installing and getting started with the YesPlay mobile app is a straightforward process that can be done in a few simple steps:
1. Compatibility Check:
Before proceeding with the installation, ensure that your mobile device meets the system requirements for the YesPlay mobile app.
Check the supported operating systems and versions, which are usually specified on the official YesPlay website or in the app store.
2. Download from App Store:
Visit the official YesPlay website or your device's app store (such as the Apple App Store or Google Play Store) and search for the YesPlay mobile app.
Alternatively, you may find a direct download link on the YesPlay website. Click on the appropriate download button or link to initiate the download process.
3. Grant Permissions:
Once the app is downloaded, you may be prompted to grant certain permissions to ensure the app functions
properly.
These permissions may include access to your device's camera, storage, and location services. Grant the necessary permissions to proceed with the installation.
4. Install the YesPlay mobile App:
Follow the on-screen instructions to install the YesPlay mobile app on your device. The installation process may take a few moments, depending on your device's speed and internet connection.
5. Enable Unknown Sources (Android Only):
If you are installing the app directly from the YesPlay website and not from the Google Play Store, you may need to enable the "Unknown Sources" option in your device's settings.
This allows the installation of apps from sources other than the official app store. Be cautious when enabling this option and ensure that you download the app from a trusted source.
6. Log In or Register:
Once the installation is complete, launch the YesPlay mobile app. If you already have a YesPlay account, you can log in using your existing credentials.
If you are a new user, you will need to register for an account within the app. Lastly, follow the registration process, providing the required information and agree to their terms and conditions.
7. Enjoy Mobile Betting and Gaming:
Undoubtedly, with the YesPlay mobile app installed and your account set up, you can now enjoy all the features and offerings of YesPlay on your mobile device.
Further more, its important you understand the advantages and disadvantages of installing Mobile Casino Apps on your smartphone.
YesPlay Also Offers A Mobile Responsive Platform:
Firstly, a mobile responsive application refers to a software application or website that is designed and developed to provide the best user experience across different mobile devices with different screen sizes, resolutions, and orientations.
Due to this, YesPlay's website and gaming platforms are designed as a mobile responsive application so you don't need to install any mobile apps on your smartphone.
You can simply visit the YesPlay website, sign up and play casino games using your smartphones web browser.
YesPlay Sports Categories:
YesPlay Sports offers a comprehensive sports betting platform that covers a wide range of sporting events from around the world.
Whether you're a fan of football, basketball, tennis, or any other popular sport, you'll find a diverse selection of betting markets and competitive odds.
The YesPlay platform provides live betting options, allowing users to place bets on ongoing matches and experience the thrill of real-time action.
Getting Started With YesPlay Live Casino:
YesPlay's live casino section provides the thrill of a conventional brick-and-mortar casino right in the convenience of your own home.
Moreover, the live casino guarantees an engaging and interactive gaming experience, thanks to its utilization of top-notch software providers.
Additionally, players have the opportunity to play dozens of table games, including live blackjack, live roulette, and live baccarat, accompanied by skilled live dealers who work in state-of-the-art live studios designed with a modern casino environment.
Live Show Games:
YesPlay's Live Show games are really fun and exciting for all players. There are many different options to choose from, like live lotteries and instant games.
These games are interactive, which means you can play and talk with the game show hosts and other players in real-time. As a result, the games more social and enjoyable.
To showcase the appeal, here are a few of YesPlay's Popular Live Game Shows.
Deal or No Deal.
Lightning Dice.
Dream Catcher.
Football Studio.
MegaBall.
Cash Or Crash.
Casino Games and Software Providers:
To begin with, YesPlay boasts an extensive collection of casino games, offering high-quality games with stunning graphics, excellent audio and uninterrupted smooth game play.
Secondly, play any casino game using your smartphones internet browser due to YesPlay's mobile responsive gaming platforms. No installation of mobile casino apps required.
Thirdly, YesPlay proudly presents an extensive collection of casino games, featuring high-quality games with stunning graphics, excellent audio, and uninterrupted smooth gaming.
Slots:
Getting started with YesPlay slots is easy. The slot section at YesPlay has an extensive range of different slot games to choose from. They have popular classics as well as new releases.
In brief, there are many slot games with different themes, paylines, and bonus features. You have a lot of options to choose from.
No matter if you like simple slots or ones that are more fancy offering bonus feature games, YesPlay has the right slot games for you.
Here are some of YesPlay's popular Slot Games.
Gonzo's Quest.
Gordon Ramsay Hell's Kitchen.
Blood Suckers.
Zeus II.
Jumanji.
Guns 'n Roses.
Classic Slots:
Classic slots, which are also called traditional or vintage slots, fall into a category of timeless casino slot machines.
They bring back memories of the early days of slot gaming and have uncomplicated game play with a small number of reels and paylines.
Moreover, these slots feature familiar symbols like fruits, bars, and sevens, providing straightforward entertainment.
Importantly, YesPlay gives all players the opportunity to play their slots in demo mode before they need to deposit any money.
Bonus Buy Slots:
Now, South African players can enjoy a new feature from YesPlay called Bonus Buy Slots. This feature is quite convenient in slots games, especially for players who prefer the instant excitement of a bonus game.
Instead of waiting for free spins to trigger naturally, the Bonus Buy option enables players to immediately access a free spins bonus game by purchasing a bonus round. Typically, the cost of buying a bonus round is one hundred times your original bet.
Moreover, while there is no guarantee of winning a prize equal to or greater than the investment, the thrill and excitement of playing with free spins right away are always exhilarating.
Megaways Slots:
Megaways slots are highly popular in the world of slot games. One of their standout features adds an extra level of excitement to the game.
Instead of having a fixed number of ways to win, Megaways slots introduce a dynamic element by having the number of paylines change with every spin.
The range of paylines can be quite extensive, reaching into the thousands or even hundreds of thousands!
Furthermore, the symbols on the reels can also change, introducing an element of surprise and unpredictability.
As a result, the game becomes more thrilling and provides players with increased opportunities to win.
BetGames:
Additionally, YesPlay presents a captivating assortment of BetGames, which offer a distinct and captivating gambling experience.
BetGames blend components of casino games and sports betting, enabling players to wager on virtual events like virtual football matches or virtual horse races.
The results of these bet games are determined through a random number generator, guaranteeing fairness and transparency in the outcome of the game.
Lucky Numbers:
If you like lottery-style games, YesPlay has a section called Lucky Numbers that lets you bet on the results of different international lotteries.
You can pick your lucky numbers and make bets, with the chance to win big prizes. This section brings extra excitement and variety to the overall YesPlay experience.
Gaming Software Providers:
Yesplay offers a remarkable gaming experience with its diverse range of gaming software providers.
Habanero: Known for their engaging slots and table games, captivate players with their innovative themes and stunning graphics.
NetEnt: A trailblazer in the industry, brings forth top-notch games that seamlessly blend engaging game play with stunning visuals.
Red Tiger: Excels in creating exciting and visually striking slots, often incorporating unique features to enhance the gaming experience.
Evolution Gaming: Is renowned for their live casino games, providing an authentic and interactive atmosphere for players.
Ezugi: Offers a wide selection of live dealer games, bringing the thrill of real-time gambling to online platforms.
Pragmatic Play: Delivers diverse and entertaining games, including slots, table games, and live casinos, ensuring there's something for every player's preference including the hugely popular, Drops & Wins promotion.
Together, these software providers ensure Yesplay customers have access to a some of the worlds best online games and live studios.
Firstly, YesPlay offers a range of enticing promotions to enhance your online gaming experience.
To begin with, getting started with YesPlay is made even more rewarding with their generous welcome bonus, cashback offers, and free bets, ensuring that customers are rewarded for their loyalty.
It is important to remember that all promotions have terms & conditions that apply, so make sure you understand them to avoid any disappointment.
Drops & Wins Promotion:
YesPlay's "Drops & Wins" games, offered by the online gaming platform, provide a special kind of gaming promotion.
Moreover, these live casino games not only offer regular winnings but also give players the opportunity to win extra cash prizes.
What's more, during the promotional period, a prize pool worth R10,000,000.00 is allocated, and players who participate in Drops & Wins games have the chance to win a share of this pool.
What adds to the excitement and enhances the gaming experience is that the prizes are randomly awarded while playing the game, providing additional rewards to lucky players.
Meanwhile, it's a great way to have fun and potentially win some extra money while playing at YesPlay.
Weekly Cashback Promo:
Importantly, once you've registered your account you should get started with the YesPlay's cashback offer.
A weekly 10% cashback offer is available for all players who play Lucky Numbers and bet R5.00 or more. Every Monday you'll get 10% back on your losses.
10 Free Bets:
In addition, the 10 free bets applies to Lucky numbers promotion where customers who bet R40.00 or more will receive R10 free bets in the UK 49's Lunch 6/49 promotion Once you're sign up and logged in, in Luck Numbers simply click "Place Bets".
50 Free Bets:
Again, in Lucky Numbers this Go Sloto 6/36 promotion applies to customers who bet R50 will get an additional R50 free bets.
Also once you're signed up and logged into Luck Numbers just click "Place Bets" to let the fun begin.
Our Overall Thoughts:
After reading the YesPlay review, you should have a good understanding about getting started with YesPlay. Furthermore, YesPlay Sports betting and Casino is a top-notch online gambling platform that provides a comprehensive and enjoyable gaming experience.
Most importantly, South African customers can be assured that they can play online under the protection of the Western Cape Gambling and Racing Board, as YesPlay is a fully licensed betting operator.
Moreover, with its wide range of sports betting options, live casino games, diverse selection of casino games, and exciting promotions, YesPlay caters to the preferences of different types of players.
Additionally, the user-friendly interface, secure payment methods, and collaboration with reputable software providers ensure a seamless and secure gambling experience.
Whether you're a sports enthusiast, a fan of live casino games, or a slot lover, YesPlay has something to offer.
In conclusion, YesPlay Sports betting and Casino stands out as a reliable and entertaining platform for players looking to indulge in one of South Africa's finest gambling platforms.
FAQ Getting Started With YesPlay
How can I create an account on YesPlay?
Getting started with your new account on YesPlay, simply visit our website and click on the "Sign Up" button. Furthermore, fill in the required information, including your email address and password, and follow the steps to complete the registration process.
Does YesPlay accept Top Up Vouchers?
To clarify, YesPlay accepts Top Up Vouchers as a convenient payment method. With Top Up Vouchers, you can easily fund your YesPlay account by purchasing vouchers from authorized resellers.
Additionally, simply enter the voucher code during the deposit process, and the corresponding amount will be credited to your account.
At least it's a hassle-free and secure way to top up your account balance on YesPlay.
What payment methods are accepted on YesPlay?
Firstly, YesPlay accepts various payment methods, including major credit cards, debit cards, and popular online payment systems like PayPal and Skrill.
Also, you can choose the method that suits you best and securely deposit funds into your account.
Is YesPlay a licensed and regulated platform?
Most importantly, YesPlay is a licensed and regulated online gaming platform. They operate under strict regulatory framework of the Western Cape Gambling and Racing Board to ensure fair gaming and the security of players personal and financial information.
Are there any restrictions on who can play on YesPlay?
Importantly, YesPlay has age restrictions in place, and players must be at least 18 years old to participate.
Additionally, some countries or jurisdictions may have specific regulations regarding online gambling, so it's essential to check the legality of online gaming in your region before playing.
How can I contact YesPlay's customer support?
Generally, if you have any questions or need assistance, you can reach our customer support team through various channels. YesPlay provides 24/7 support via live chat on their website, as well as email support.
Is YesPlay accessible on mobile devices?
Indeed, YesPlay offers a mobile-responsive gaming platform that allows you to enjoy our games and promotions on your smartphone or tablet.
Simply visit YesPlay's website through your mobile browser, and the platform will adjust to fit your device's screen size.
Also, play on the go and never miss out on the excitement with YesPlay's mobile-friendly experience.